The Best Deep Tissue Massage in Downtown Toronto
Deep tissue massage in Downtown incorporates therapeutic massage techniques that not only relieve muscle tension and emotional stress, but also aid in enhancing and sustaining a healthy posture by repairing overworked or strained muscles. Individuals who engage in intense physical training, excessive sports, or prolonged periods of sitting can benefit greatly from deep tissue massage Toronto, as it can alleviate pain in areas such as the back, neck, and head resulting from stiff, tight, pulled, or contracted muscles throughout the body.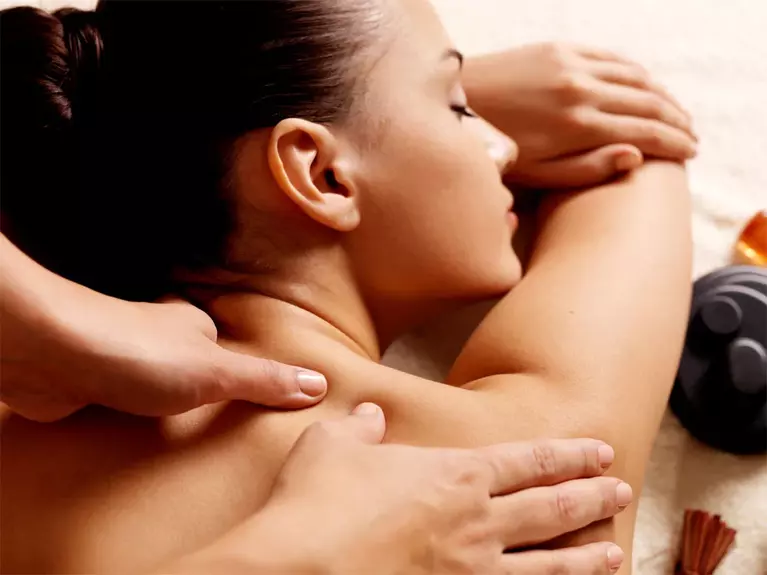 Benefits of Receiving a Deep Tissue Massage:
There are several benefits of receiving a deep tissue massage, including:
Relieves muscle tension: Deep tissue massage can help to loosen up tight muscles, reduce pain, and improve flexibility.
Reduces stress and anxiety: Massage therapy has been shown to reduce stress hormones and promote relaxation, helping to alleviate symptoms of anxiety and depression.
Improves circulation: Deep tissue massage can improve blood flow, which can help to reduce inflammation, improve healing, and promote overall wellness.
Alleviates chronic pain: This type of massage can be especially beneficial for individuals who suffer from chronic pain conditions, such as fibromyalgia or arthritis.
Increases range of motion: By releasing tension in muscles and joints, deep tissue massage can help to improve flexibility and range of motion.
Boosts immune function: Massage therapy has been shown to boost the immune system by increasing the activity of natural killer cells and improving lymphatic circulation.
Massage therapists for Deep tissue massage Downtown work deep into the muscles to stimulate the inner layers. The massage therapist squeezes, presses, and kneads the muscles, tendons, and connective tissue in order to release toxins, acids, and other wastes. In addition to replenishing and healing the body, deep tissue massage aids in the management of stress by relieving tension from nerve tissues.
Best place to get a Massage in Downtown, Toronto
The Blue Sky Health Center is a leading Toronto massage clinic. We customize a treatment plan for each client to effectively address their individual complaints and concerns. Our therapists are highly qualified and professional. They strive to provide clients with the best possible massage downtown.
Creating an effective treatment plan is part of our mission at Blue Sky Health Center! We want to get you back to the things you love, pain-free and as quickly as possible! Looking for a last-minute massage in Chinatown, Baldwin Village, or Downtown Toronto? Visit our spa or call us at +1 978-674-5857.
Deep Tissue Massage FAQs:
How should you dress for a deep tissue massage?
Dress loosely and comfortably. Comfortable clothing can help some relax their muscles. If you feel sore after the massage, it might be more comfortable to wear loose clothes. Loose clothes are easier to put on before leaving the clinic. Establish your massage goals.
What is the recommended frequency of deep tissue massages?
Your massage therapist may recommend follow-up sessions after a deep tissue massage to address the problem areas further. Your massage therapist will let you know how often you need to go. Receiving deep tissue massages regularly can help improve muscle function. A few massages over a period of weeks or a month can provide relaxation and health benefits. You can maintain the benefits of deep tissue massage by scheduling biweekly or monthly appointments.
What happens during Deep Tissue Massage?
This technique may relieve tight muscles, chronic pain, and anxiety. Deep tissue massage releases tension in your muscles and connective tissues by using slow strokes and deep finger pressure.
Is Deep Tissue Massage Right For You?
Is chronic pain a problem for you? Do you experience muscle stiffness and tightness? The answer to relieving these symptoms may be Deep Tissue Massage Downtown.