The Best Deep Tissue Massage in Downtown Toronto
A therapeutic massage uses deep tissue massage techniques. Besides alleviating muscle tension and emotional stress, it also helps in developing and maintaining a healthy posture by repairing overworked or overburdened muscles.
Patients who have performed heavy physical training, participated in excessive sports, or sat for a long time benefit from deep tissue massage Downtown Toronto. Pain can be relieved in the back, neck, and head from stiff, tight, pulled, or contracted muscles anywhere in the body.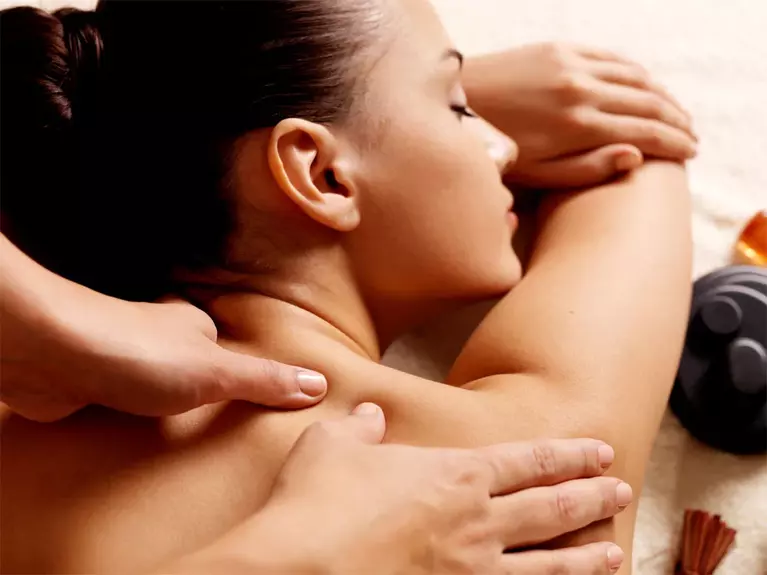 Importance of Deep Tissue Massage Toronto
Through stretching, squeezing, and pressing techniques, deep tissue massage gets to the deepest layers of our muscles, resulting a treatment that cleanses, invigorates, and relieves stress. In order to maximize benefits to the body, the patient defines the depth, strength and frequency of the massage; deep tissue massage increases circulation, therefore improving the efficiency of blood flow, and oxygenates the extremities, notably the head and toes.
The effect of deep tissue massage is to stimulate the circulation system by increasing the oxygen supply to the body, while reducing muscle, tendon, and fascia inflammation. A massage that relieves headaches, backache, and neck pain is also recommended by doctors for stress management programs because it relieves stress and helps relieve pain.
When to go for a deep tissue massage:
Any part of the body that exhibits symptoms of muscle fatigue, such as strained, tight or interlinked muscles, and for all types of muscle fatigue
In order to alleviate stress headaches
Body movements that are slow, inflexible or painful
Benefits of a Deep Tissue Massage:
Muscles that are shortened are lengthened
Banded muscles soften and dissolve
Increasing flexibility in stiff and tight muscles
Scar tissue realignment
Enhances the body's stability and elasticity
Toxins are cleaned and flushed
Massage therapists for Deep tissue massage Downtown work deep into the muscles to stimulate the inner layers. The massage therapist squeezes, presses, and kneads the muscles, tendons, and connective tissue in order to release toxins, acids, and other wastes. In addition to replenishing and healing the body, deep tissue massage aids in the management of stress by relieving tension from nerve tissues.
Best place to get a Deep Tissue Massage in Downtown, Chinatown and Baldwin Village
The Blue Sky Health Center is a leading Toronto massage clinic. Every client receives a customized treatment plan, ensuring that their individual complaints and concerns are addressed effectively. The therapists at Blue Sky Health Center are highly qualified and professional. They strive to provide clients with the best possible massage downtown.
Creating an effective treatment plan is part of our mission at Blue Sky Health Center! We want to get you back to the things you love, pain-free and as quickly as possible! Visit us at our spa or give us a call at +1 978-674-5857 if you're looking for a last-minute Massage in Chinatown, Baldwin Village and Toronto Downtown areas.
How should you dress for a deep tissue massage?
Dress loosely and comfortably. Comfortable clothing can help some relax their muscles. It may also be more comfortable (and easier!) to put on loose clothes before you leave the clinic if you are sore after the massage. Establish your massage goals.
What is the recommended frequency of deep tissue massages?
Your massage therapist may recommend follow-up sessions after a deep tissue massage to address the problem areas further. Your massage therapist will let you know how often you need to go. As a matter of general practice, receiving a few deep tissue massages over a period of a few weeks or a month can help you enjoy a more relaxed and healthier muscle function. The benefits of deep tissue massage can be maintained by coming in biweekly or monthly.
What happens during Deep Tissue Massage?
Tight muscles, chronic pain, and anxiety may be relieved by this technique. Deep tissue massage releases tension in your muscles and connective tissues by using slow strokes and deep finger pressure.
Is Deep Tissue Massage Right For You?
Is chronic pain a problem for you? Do you experience muscle stiffness and tightness? The answer to relieving these symptoms may be deep tissue massage therapy.